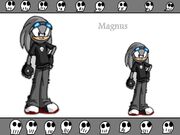 Ive been thinking i have done my choices to stay in this wiki while i stay i should make a interactive fanon! do what you do and see if you get a good ending!There will be a whole cast of new characters (and some familiar ones!)just come and see!
There will be three sections:The runrun course Which is for beginners.:The Waku Waku Course which is for the good side to play as the team that is good.:and the Hara Hara course which is to play as the villans Mainly The Antagonist of the game Slade.Though Eggman will be in the game!*spoiler*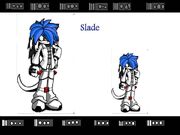 Ad blocker interference detected!
Wikia is a free-to-use site that makes money from advertising. We have a modified experience for viewers using ad blockers

Wikia is not accessible if you've made further modifications. Remove the custom ad blocker rule(s) and the page will load as expected.